Happy July Merck BioBlitzers!
Today's OOTD is our first introduced species highlighted as Observation of the Day, meaning this plant has moved outside of its native range because of human activity. The Creeping Thistle (Cirsium arvense), also called Canada Thistle or Field Thistle is not yet considered an invasive plant in Vermont, but other states have declared it a noxious weed1. There were two observations made of C. arvense during the 2019 Merck Forest BioBlitz which were the first two observations of this species in Bennington County!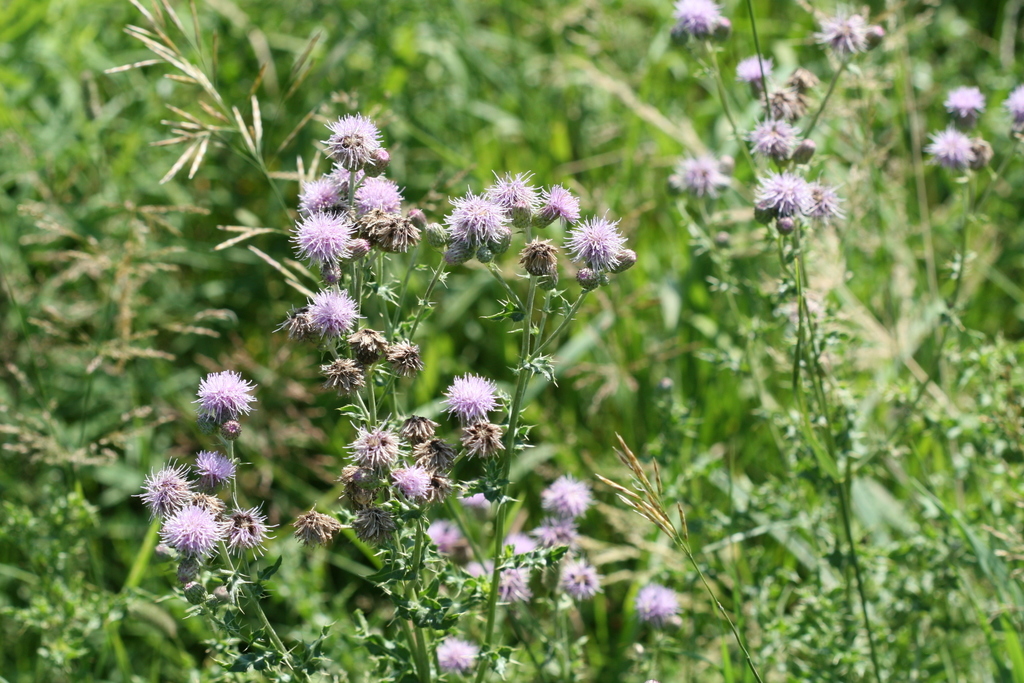 These observations highlight another valuable characteristic of citizen science participation: tracking invasive species. The State of Alaska alone spends about $1.2 million annually just to monitor invasive species, and another $4.6 million managing them2. One of the most difficult parts of this effort is knowing how fast and to where these invasive species spread. While it might be exciting to capture a rare native plant or animal, you might be doing just as much by finding invasive species!
Join us from dawn to dusk on on July 24th and 25th for some fun and safe exploration of everything natural across 3,167 acres at Merck Forest!



---
Links
Merck Forest Website Event Page
Merck Forest Registration Page
iNaturalist Project Page
Facebook Event Page

---
Photograph: © Eric Jones - some rights reserved - (CC BY-NC)

---
1USDA National Resources Conservation Service Plants
2University of Alaska Anchorage Institute of Social and Economic Research
Lähettänyt

maxmiley
, 1. heinäkuuta 2021 20:13