T-11 days until Merck Forest BioBlitz 2021! Before we get to today's Observation of the Day, we have an announcement!

---
This Sunday, July 18th from 11am-12pm, tune into Manchester, Vermont's 102.7 WEQX for Sunday Brunch with Joy and her guests, Conservation Manager and Conservation Intern for Merck Forest, Tim Duclos and Max Miley, and Nathaniel Sharp, a Data Technician for the Vermont Center for Ecostudies (VCE). We will be talking all about Merck Forest's BioBlitz 2021, iNaturalist at Merck Forest and VCE, and having good-hearted conversations with Joy. Happy listening!

---
Now for the OOTD!
Today we're looking at the only ray-finned fish (Class Actinopterygii) identified on the Merck Forest property—the Slimy Sculpin (Cottus cognatus). The Slimy Sculpin was identified during the Merck Forest BioBlitz 2019, and these observations were the first two identifications of Slimy Sculpin in Bennington County, VT!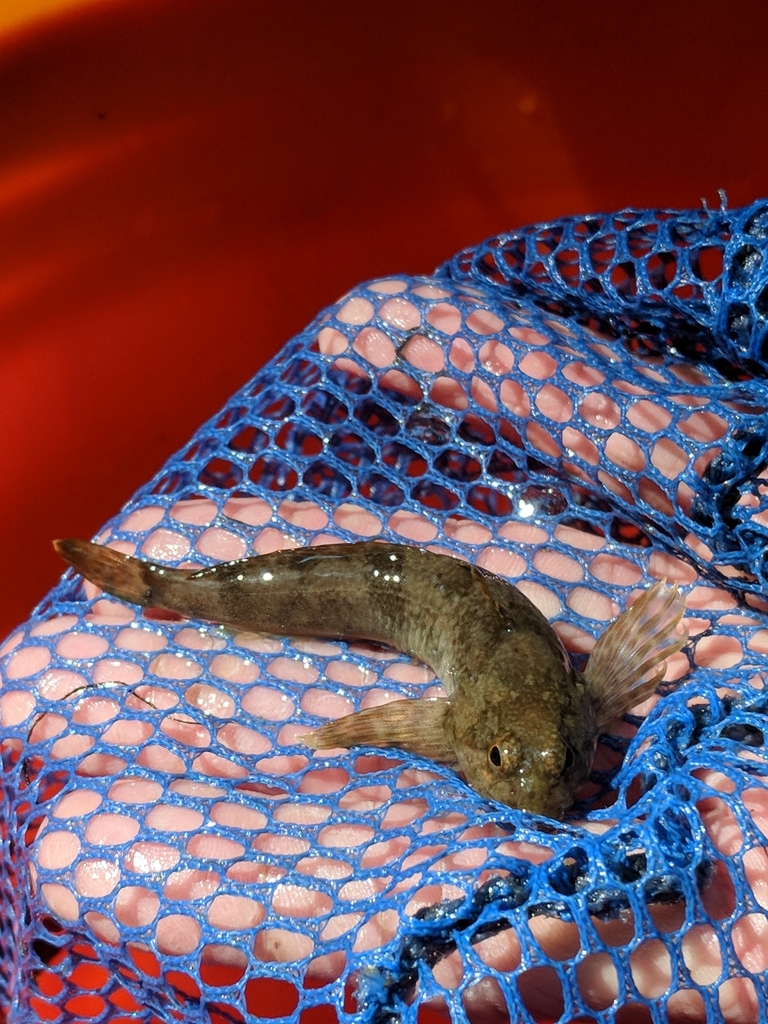 Slimy Sculpin prefer cold rocky streams or lakes, making Merck Forest's larger streams a well-suited habitat for C. cognatus. They are a nocturnal fish with an inefficient ability to swim, so they seem to "hop" along the bottom. Their poor swimming abilities may be due to the lack of a swim bladder, which other fish use for buoyancy when suspended in water1.
There aren't any fish-focused guided experiences this year for Merck Forest's 3ʳᵈ Annual BioBlitz, but don't let that stop you from documenting aquatic species if you are safe and keep habitat disruption and animal interaction to a minimum.
Join us on Saturday, July 24th and Sunday, July 25thfor as much or as little time as you want while you help us explore and document all the plants and wildlife you can find on Merck Forest's 3,200 acres!



---
Links
Merck Forest Website Event Page
Merck Forest Registration Page
iNaturalist Project Page
Facebook Event Page

---

Photograph: © Nathaniel Sharp - some rights reserved - (CC BY-NC)

---
1NatureServe Explorer: Cottus cognatus
Lähettänyt

maxmiley
, 13. heinäkuuta 2021 15:39