T-22 days until Merck Forest BioBlitz 2021!
Today's OOTD is a medium-sized moth in sphinx moth family, Sphingidae. The Small-eyed Sphinx Moth (Paonias myops ) was observed five different times during the 2019 Merck Forest BioBlitz, and collectively, they were the first 5 identifications of 𝘗. 𝘮𝘺𝘰𝘱𝘴 in Bennington County, Vermont! The Small-eyed Sphinx Moth is most active from April to October, and primarily feeds on birch, hawthorn, poplar, cherry, and willow trees.1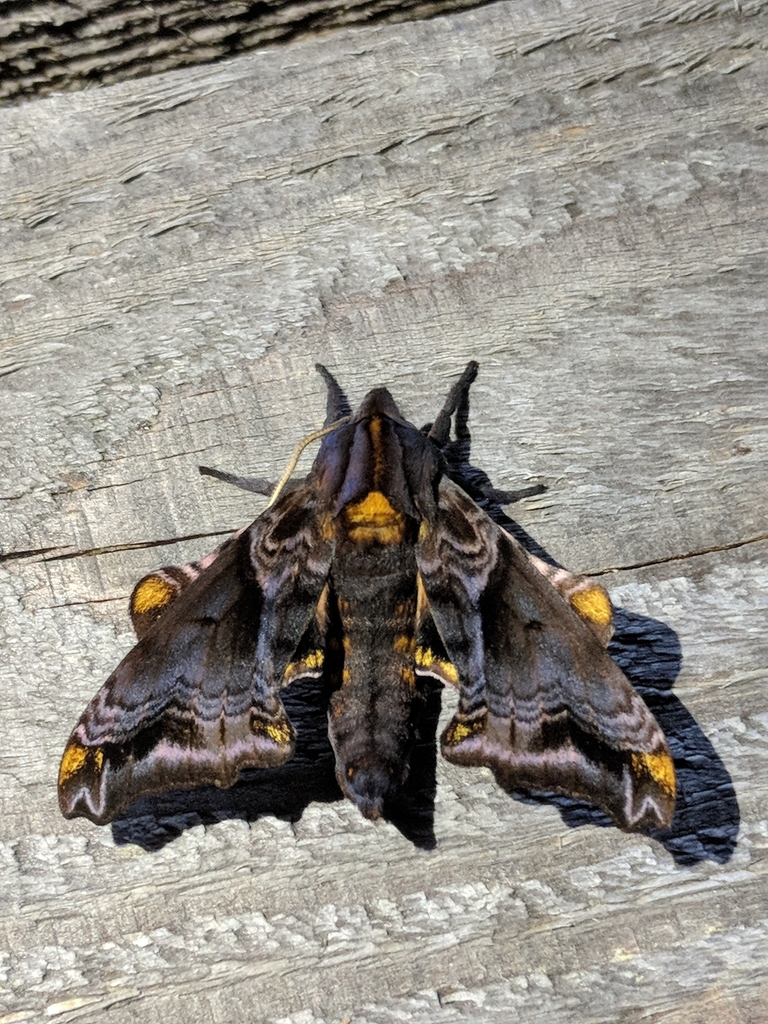 All of these five observations' pictures were taken as part of a nighttime moth observation event hosted during the 2019 Merck BioBlitz; one we have planned again during BioBlitz 2020! Merck Forest staff and BioBlitz participants ready their cameras while they shine a bright light at a white sheet. Moths and other insects of the night take to the sheet, and participants get to observe organisms not often seen!
Join us on July 24th and 25th for some fun and safe exploration of everything natural across 3,167 acres at Merck Forest! More details to come on the nighttime insect observation event.



---
Links
Merck Forest Website Event Page
Merck Forest Registration Page
iNaturalist Project Page
Facebook Event Page

---
Photograph: © Nathaniel Sharp - some rights reserved - (CC BY-NC)

---
1Iowa State University Department of Entomology BugGuide
Lähettänyt

maxmiley
, 2. heinäkuuta 2021 17:57