Today's Observation of the Day was made during Merck Forest's BioBlitz 2019 by Merck Forest and Farmland Center's now-current Board President Sue Van Hook! Sue has led mushroom walks with Merck Forest for years, and she first joined the BioBlitz effort in 2019 when she led a nature walk focused on mushrooms and other fungi. This observation is of an Ochre Jelly Club (Leotia lubrica) during her nature walk, and was the first observation of this species on the Merck Forest property and in Bennington County, Vermont!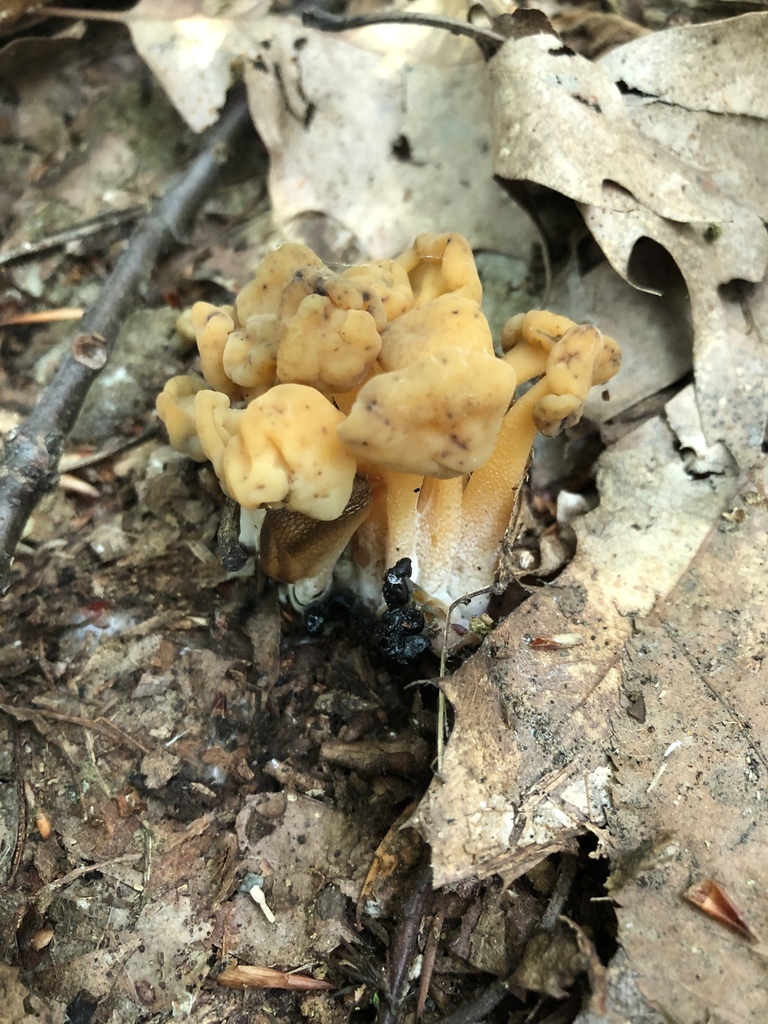 L. lubrica is also commonly referred to as a jelly baby and is often found growing in clumps of many fruiting bodies with irregularly shaped caps. These mushrooms are in fact edible, but are considered to have little to no culinary value1.


Sue Van Hook is leading a guided experience mushroom walk during Merck Forest BioBlitz 2021 from 9-11am on Saturday, July 24th, and a lichen walk from 9-11am on Sunday, July 25th. Come meet Merck Forest and Farmland Center's new board president and learn about the wonderful world of lichens and mushrooms at the Merck Forest BioBlitz 2021!
Check out this Merck Forest BioBlitz 2021 Facebook post or iNaturalist journal post to see the whole guided experiences schedule.



---
Links
Merck Forest Website Event Page
Merck Forest Registration Page
iNaturalist Project Page
Facebook Event Page

---

Photograph: © Sue Van Hook - some rights reserved - (CC BY-NC)

---

1Wikipedia

Lähettänyt

maxmiley
, 9. heinäkuuta 2021 15:52