Hello Merck Forest BioBlitzers! We're 12 days away from Merck Forest's 3rdAnnual BioBlitz, and today we are going to overview how to use iNaturalist for BioBlitz purposes. This post assumes you already have an iNaturalist account and have joined the Merck Forest BioBlitz 2021 iNaturalist project page. If you still have questions about what iNaturalist is or how to sign up, check out this Merck Forest Facebook post.
So, you have an iNaturalist account and have joined our project. You show up to the BioBlitz at Merck Forest on Saturday, July 24th, and you see a patch of beautiful pink flowers. You pull out your phone and snap a picture up close and of the whole patch.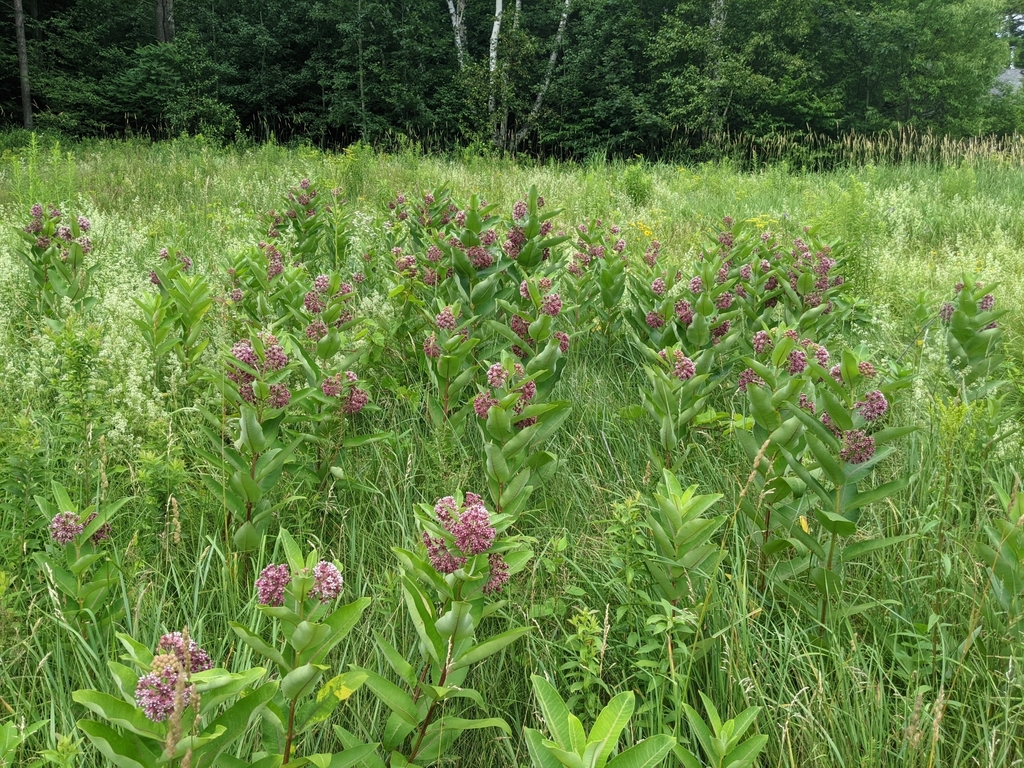 Now what?


Let's use this example of an observation of a Common Milkweed, Asclepias syriaca, made by Merck Forest's Conservation Intern, Max.



Steps to Turn Your Pictures into an Observation!
Let's assume you don't have service right away and later pull out iNaturalist to upload the observation. If you have an Android, you tap the green "+" button and select the photos you took from your phone's photo library; if you have an iPhone, you will have a button that says "Observe" instead.
Once the observation is created, you check that your phone uploaded the date, time, and location of the photo, otherwise you add that information.
You need to give the observation some sort of identification, so you tap "What did you see?". iNaturalist suggests the photos are of Common Milkweed, Asclepias syriaca, and if you agree, you select that identification. Otherwise, you may only select the genus Asclepias, or simply "Plants." Even a broad identification is better than none at all!
You click the green check mark to submit the observation, and congrats! You've just participated in the Merck Forest 2021 BioBlitz!


Because you've already joined the iNaturalist project, the observation will automatically be saved to the Merck Forest BioBlitz 2021 effort. It will be used to assess how many observations and species were found on the property this year, and it could be used by researchers all over the world!
We hope to see you on Saturday, July 24th and Sunday, July 25th for Merck Forest BioBlitz 2021!

---
Links
Merck Forest Website Event Page
Merck Forest Registration Page
iNaturalist Project Page
Facebook Event Page

---
Photographs: © Max Miley - some rights reserved - (CC BY-NC)
Lähettänyt

maxmiley
, 12. heinäkuuta 2021 17:40