---
This Sunday, July 18th from 11am-12pm, tune into Manchester, Vermont's 102.7 WEQX for Sunday Brunch with Joy and her guests, Conservation Manager and Conservation Intern for Merck Forest, Tim Duclos and Max Miley, and Nathaniel Sharp, a Data Technician for the Vermont Center for Ecostudies (VCE). We will be talking all about Merck Forest's BioBlitz 2021, iNaturalist at Merck Forest and VCE, and having good-hearted conversations with Joy. Happy listening!

---
Now for the OOTD!


Today's Observation of the Day is a common plant you'll find almost anywhere people are, but only during Merck Forest's BioBlitz 2019 was it first officially identified in on Merck Forest property and in Bennington County, Vermont! The Greater Plantain (Plantago major) grows about anywhere that has been disturbed by humans: in lawns and fields, along roadsides, or near railroad tracks, for example.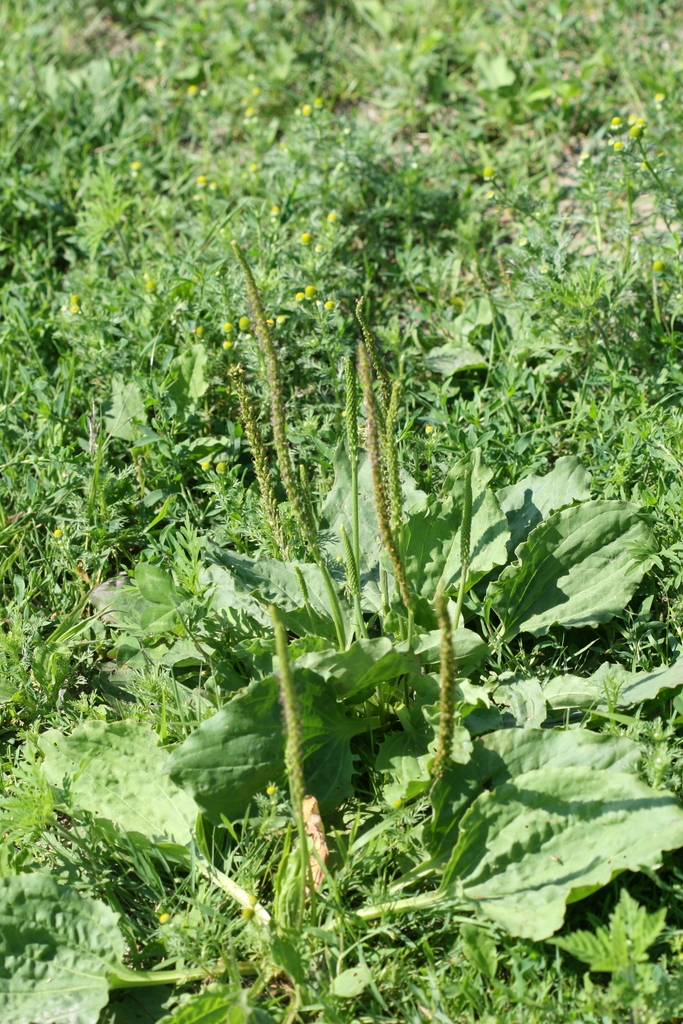 The Greater Plantain was introduced from Europe, thought to be one of the first plants brought to the Americas by colonizers. It gained the name "white man's footprint" from some indigenous peoples to North America because it grew wherever European colonizers lived. The small seeds are a common contaminant in cereal grains, and therefore have been distributed all over the world1.


An observation like this shows us how we can ignore some of the most common plants and wildlife around us, but they are there nonetheless!


Come join us on Saturday, July 24th and/or Sunday, July 25th for as little or as much time as you'd like to document common or rare plants and wildlife during Merck Forest's 3rd Annual BioBlitz!

---
Links
Merck Forest Website Event Page
Merck Forest Registration Page
iNaturalist Project Page
Facebook Event Page
---

Photograph: © Eric Jones - some rights reserved - (CC BY-NC)

---

1Wikipedia

Lähettänyt

maxmiley
, 14. heinäkuuta 2021 13:36